More than twenty years' experience as an osteopath have equipped me with a deep understanding of the human body and the keys to helping reactivate its self-healing ability.
Diploma in Physiotherapy, E.G.Gimbernat, (UAB), 1997
Diploma in Osteopathy, year 2003. Six-year training at the School of Osteopathic Concept (E.C.O.), Barcelona.
Postgraduate and continuing education:

Pediatric Osteopathy.
Gynecology and Obstetrics Osteopathy.
Specific Adjustment Technique (S.A.T.)
Cranio-sacral Osteopathy.
Sophrology and relaxation techniques.
Homeopathy.
I enjoy receiving a very diverse range of patients in my office: babies, pregnant women, athletes … It definitely enriches my experience and patients benefit from it.
I believe in the body's self-healing ability, the osteopath helps to regain health by reactivating this ability. This allows us to greatly reduce consumption of anti-inflammatory drugs, painkillers and muscle relaxants.
It is very rewarding to see how patients improve their quality of life while providing me with continuous learning.
Over the years we learn to "touch", to feel life in the tissues, to listen to what the patient's body wants to tell us. There is a certain magic in life itself and osteopathy has allowed me to become a good observer of it.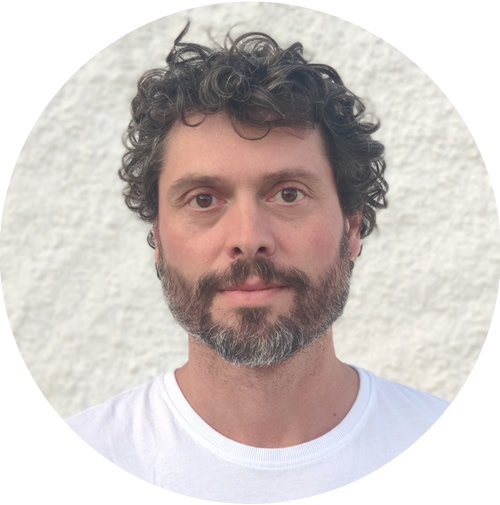 Osteopathy Practice in l'Eixample
C/Consell de Cent 329, Ent 2a. 08007 Barcelona (between Balmes and Rbla. Catalunya).
Metro L3, L4 Passeig de Gràcia. FGC Catalunya/Provença.
Monday and Thursday from 9:00 to 14:00 and from 15:15 to 20:00
Osteopathy Practice in Gracia
C/Pau Alsina 84, Baix 1a (former C/Secetari Coloma) 08024 Barcelona
Metro L4 Joanic i alfons X
Tuesday, Wednesday and Friday from 9:00 to 14:00 and from 15:30 to 20:00.